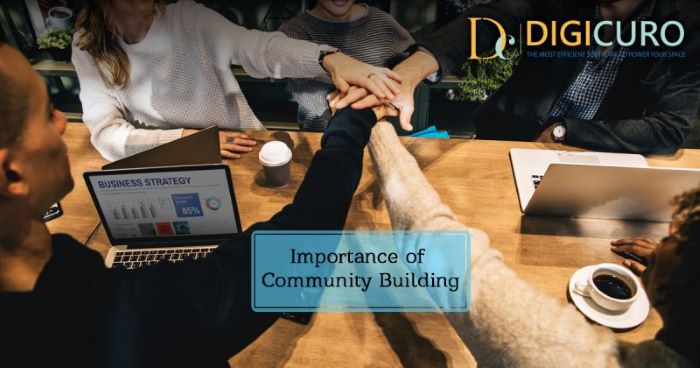 Community Building, Most Important Ingredients Of Business
Being in a community is always fun and gives you immense happiness. Consider any community group that you have been a part of, let it be a friend's group or a professional group or any other neighbourhood groups. Communities are the ones that create a special bonding among different strangers.
Communities create loyalty among people based on their common interests and passions or even with common locations. Just like how important it is to build a community in any other place, it is also very important to form a community in your enterprise too. Let us have a look at why Community building in an enterprise is so important.
IMPORTANCE OF COMMUNITY BUILDING
There are a lot of ways through which the workers can be satisfied. One of the best ways to satisfy the workers is through community building. The following reasons make community building most appropriate for businesses.
A Sense of Belonging A business community can provide a unique support network for both the individuals as well as the businesses. This gives a special feeling of being connected with everyone before any companions. This helps in developing your personal skills and gives you more confidence to take risks freely to explore newer ideas on how to expand your enterprise as an expert. This helps in establishing your business well in society.



Professional Growth Active community organization corporations helps to attract quality dealings. This also helps in increasing the opportunities for collaboration and expansion. Getting help whenever required is one of the main reasons why Community building is important. There exists a lot of expertise in various fields that helps to cut across different types of business owners. This helps us to learn from each other and identify mentors to direct us towards growth.



Mutual Support If there exists no relationship, then we won't have any meaning to live a life. Running a business is no different. Personal interactions help to build relationships. In a community, everyone supports each other which ensures the smooth running of the business. You can also find different types of entrepreneurs in a community in which some would've already achieved the goals and objectives that you have set for your business. You can also get help and directions from them towards a booming business.



Increased Customer rate Both business and community are mutually dependent for success in business. Be it a restaurant, retail, co-working or something else, all these are identified by the consumers with branded areas. Consumers are the ones responsible for the demand created on every products and service. Community building allows an active mass that attracts more people which leads to heavier foot traffic in that area. With this, the entrepreneurs can increase the sales by creating a good relationship with the new customers and maintain the same rapport with the existing customers.

CONCLUSION
Community building can be said as the most important ingredients of a successful enterprise. Community gives us free access to largest free network for accessing information, supporting one another, sharing resources and most importantly, building relationships.