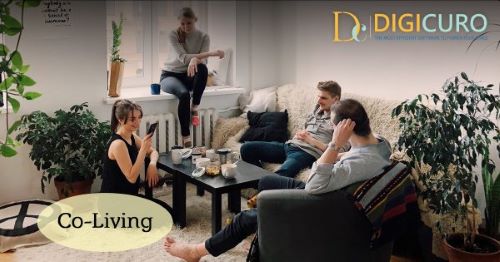 Co-living
Renting a flat alone in a new city is not so easy nowadays. Along with the trouble of paying huge rent, there is also the creeping loneliness that comes with living alone. This has made the concept of co-living popular among bachelors.
Co-living focuses on the community and its convenience. It helps people live in the community while sharing the amazing spaces that are designed to inspire events and memories. It lets people live with their friends, colleagues as well as partners. While there is also the option of PGs and hostels available, most of the people seem to get bored after a while from the same monotonous rules and boundations associated with these places. Co-living provides something different from them. These places are also complemented with the modern facilities required for day-to-day life.
Why co-living?
What makes co-living an option better than the rest? Here are a few reasons for the same –
The spaces keep on organizing a variety of group events like yoga classes, game nights, movie nights, and dinners. This stops people from feeling lonely in a new place.
A home away from home. Co-living has friendly staff and flatmates who give a perfect setting that feels just like home.
Space has a kitchen mess that has a cooking staff preparing home like food. It also lets the people living there cook for themselves from time to time.
Co-living helps create a community that always cares for each other. For this, they prepare fun in-house activities that help build a bond between the housemates. They even have festivals celebrated which helps people enjoy everything special.
The 3 Cs of co-living
The concept of co-living is based on the 3c principle –
Comfort The living spaces promise a comfortable life and do not let anyone feel that he/she is away from the peace of their daily life. It provides the comfort of home and fun of independence together.



Convenience Since all the facilities are in-house in a co-living space, it is extremely convenient for the tenant to carry out day-to-day activities. There is no need to go out of the way and find something or someone to do the tasks in-hand.



Community Co-living is all about building up new and lifelong communities and an unbreakable bond. It is a place where people get a family in the form of friends.



There are numerous amazing features that a person experiences while in a co-living space. The rooms are built while keeping productivity in mind; housekeeping, WiFi, DTH Cable, and repairs are also offered. Washing machines and induction ovens are there to solve all the laundry and food issues. Also, one gets to experience modernized spaces with keyless doors that, only require a mobile phone to unlock. Co-living, once in a lifetime is must. It is a home away from home.