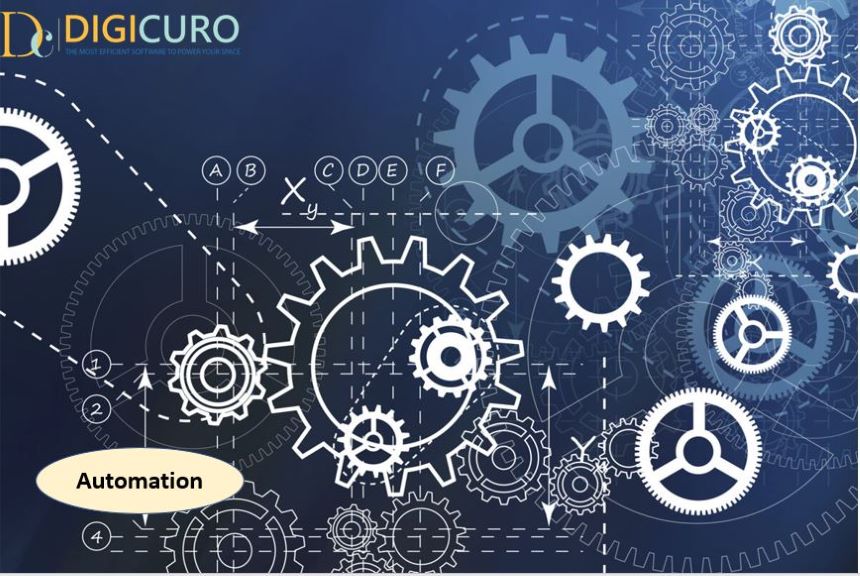 Benefits of Automation
Automation means the creation of technology and its application in order to handle, control and monitor business operations, production, delivery and other processes. It aims to perform tasks which have traditionally been done by humans.
Nowadays, automation has its impact in various areas such as manufacturing, transport, hospitality, facilities, operations, utilities, information technologies, etc.
Cost Reduction –



Every business around the world has two major purposes, which are increasing global profit and decreasing operation costs. Opting for automation software is a better and more intelligent choice to cost containment and reduction. This is one of the best approaches to reach out to customers while decreasing the customer acquisition and retention costs.
Increase efficiency of staff -



Implementing software at any workplace eventually helps in increasing the efficiency of the employees because the automated software are designed to save time / effort and gives them the best results without any error in the workflow(which is common in manual work).The time and efforts saved are utilized in planning scalable growth of your business which ultimately results in the organization's success.
Tracking of productivity –



The increase in use of automation software at the workplace, gives an easy opportunity for management level employees to track the KPIs of their team members. This is because, software keeps track of real time activity across all parameters to give them great insights about "what is going on in the organization". This helps them take better decisions for their goals aligned with the organization.
Easier business operations and processes –



Operations becomes easy with minimal dependencies in the team. Automation solves this concern and gives you an improved operation flow which eventually helps you in getting quick and efficient results.
Replace paper process –



Handling papers for every business activity is difficult. Right? Automation with the help of software replaces all your paper files to digital files which can be easily looked up anytime, anywhere and can also be easily traced out and backed up. Maintaining paper files in the workplace is costly to the organization and harmful for the environment as well. Moreover, it can be easily communicated to your Management, Colleagues, Customers, etc.