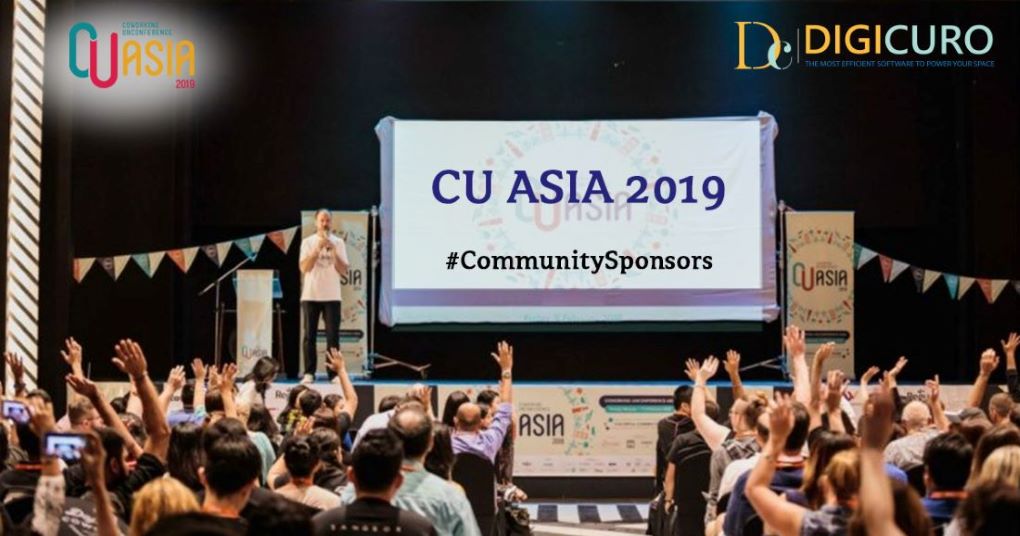 CU ASIA 2019: The Largest Coworking Conference
Coworking is now dominating all over the world, and now it has become very famous in tier 2 cities.
Coworking spaces are now getting implemented even in tier 3 and tier 4 cities. Still, people must be educated more on what and how coworking spaces can be used to improve their businesses. For the betterment of coworking spaces among new entrepreneurs.
CU ASIA 2019
This event is sponsored by DIGICURO and organized by Coworking Alliance for Asia Pacific (CAAP), this event has been continuously spreading its influence for over 5 years now. Over 1000 participants from around 40 countries have been witnessed in the last 5 years, including people such as coworking space operators, real estate companies, educational institutes, digital nomads, investment firms and tech teams.
After having successful conferences in Bali, Thailand and Malaysia, now CU Asia will be conducting this event in Goa on February 20-24, 2019. This 5-day long event's proud community partners are also the sponsor,
REASONS TO ATTEND THIS CONFERENCE
One can definitely wonder how a conference can help you build a future for your business in a coworking space. Here are some of the reasons on how this conference is going to help your business.
Networking Opportunities with the Global Community Every good conference consists of a good panel of guests. Having a conversation with another coworking space owner or investor can increase the probability of you getting new business opportunities from them.



Helps you see the Big Picture Working in a coworking space every day can make you more focused on the micro. This conference helps you top in the macro. You can stay updated on the latest trends and other issues that may have an impact on your space.



Moral Support Only a fellow coworking space operator can understand what you are going through in a coworking field. You may even form new friendships which may be unique, special and powerful, which can have a huge impact on your success.



Platform for Learning If you don't find any reason to be at a coworking conference, this one factor can serve as the big one. With a big global conference consisting of various competitors and investors, you certainly will learn more about coworking spaces, their advantages and feedbacks on your coworking space. You can also have healthy debates. Learning can be experienced everywhere in a conference like this one.

Looking for a bright future in the coworking sector? Don't miss the opportunity to expand your knowledge and skills in coworking space provided by one of the biggest conferences. Get enrolled for CU Asia 2019 sponsored by DIGICURO as soon as possible and have a fun-filled conference from Feb 20-24, 2019 in India's best tourism place, Goa.